1701 New Jersey Avenue
North Wildwood NJ 08260
Office: 609.522.4999
Fax: 1.866.571.9766
Do we sell property?
Yes we do!
Island Realty Group is a full-service real estate brokerage dedicated to finding you that perfect shore property. We serve the entire South Jersey Shore Area from Brigantine to the Wildwoods plus mainland Somers Point.
Now more than ever is the best time to consider realizing that dream of owning a property at the shore. Our professional sales team is standing by!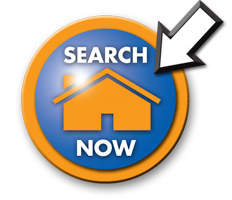 Click house above to have New Sale Listings Sent to you
Jersey Shore Real Estate Search
Why Wildwood ..
because Wildwood has big, beautiful beaches that are FREE, beach concerts, a great boardwalk with all the amusements, shopping, rides, roller coasters, games, miniature golf, boardwalk food for all, pizza, ice cream, french fries, deep sea fishing, charter boats, sea-doo rentals, sailing, magnificent sunsets at Sunset Lake, great restaurants an exciting nightlife, parades, car shows, Hot rods, Irish weekends, Harley weekend, Fireman's weekend, Hereford Lighthouse, Doo-Wop museum, Convention Center, Pacific Avenue shopping, a full calendar of events, nearby attractions - Cape May County zoo, historic and quaint Cape May, ferry to Lewes, DE, Atlantic City casinos, Stone Harbor shopping, village of Cold Spring, and so much more
COME SEE FOR YOURSELF



Restaurants

Miscellaneous

Acapulco Restaurant - 729-1880
Alfe's Restaurant - 729-5755
Al the Steak King and Pizza - 729-1637
Aguila Uno Restaurant - 523-0002
Anchor Inn - 522-8433
Angela's Place Inc - 729-2631
Apollo Diner and Restaurant -
Atlantic Restaurant and Motel - 522-2466
B and B Boardwalk Pub - 523-8815
Beach Creek Oyster Bar -
Bella Villa Pizzeria and Restaurant - 522-0303
Big Bertha's BBQ and Blues -
Big Ernie's Famous 50's - 522-8288
Boathouse Restaurant - 729-5301
Bolero Motel and Cocktail Lounge - 522-6929
Buffet Lu- 4901 Hudson Avenue, Wildwood - 523-8883
Burger King - 523-8584
Captain Benny's Open Air Bar-B-Q - 522-0042
Celtic Tavern -
Chiarella's Ristorante - 522-7045
Claudes - 522-0400
Crab Island - 522-9339
Crestwood Diner - 522-3392
Docksider's Pizza and Grille - 523-0300
Dolphin Restaurant - 522-7547
Donovan's Reef - 522-9454
Dragon House - 522-2320
Duffer's Restaurant & Old Fashioned Ice Cream Parlor - 729-1817
English Grille - 729-1546
Fat Daddy's Steaks - 522-6542
Garfield's Restaurant & Lounge - 729-0120
Genova's Italian Restaurant - 729-4060
Groff's Restaurant - 522-5474
Harry's Corner - 729-7091
Hot Spot 2000 - 522-2422
Hot Spot - 522-0034
Hot Spot - 522-4500
Hot Spot 5 - 3020 Boardwalk, Wildwood - 523-7079
Hot Spot 4 - 522-9777
JJ's Craw Daddy's - 729-3330
Kelly's Cafe - 522-6817
Kentucky Fried Chicken - 522-3055
Key West Cafe - 522-3433
King Buffet Chinese Restaurant - 4901 Hudson Avenue, Wildwood - 523-8883
Kokomo's Restaurant & Microbrewery - 523-1800
La Margarita - 522-9225
La Piazza Cucina Italiano Restaurant - 522-8300
Larkin's Restaurant - 522-4554
Lighthouse Pointe - 522-7447
Little Angelo - 729-4238
Lobster Shack - 722-4392
Luigi's Restaurant - 522-8571
Luigi's Steaks and Hoagies - 522-7644
Mack's Pizza - 729-0244
Mama Leone's 11 - 522-1999
Mama Leone's Spaghetti House - 522-8533
Manna from Heaven Bakery - 846-9199
Maureen's Restaurant and Martini Bar - 522-7747
Mom's Spaghetti House - 729-2055
Mr D's - 522-2026
Mulligan's Sports Bar and Grill - 522-4883
Neal's Steak & Chowder House - 522-5226
No 1 Dragon House - 522-2320
Oak Avenue Seafood Restaurant - 729-4747
Ocean Club - 523-0099
Olivers Pancake and Steak House - 522-5506
Olympic Flame Restaurant - 522-2202
Olympic Flame Restaurant 2- 522-1830
Pierre's Restaurant - 522-2600
Poplar Cafe - 729-3861
Pyro's Pizza - 729-3235
Quality Restaurant - 522-2240
Ravioli House - 522-7894
Red Oak Restaurant - 522-9560
Romeo's Pizzeria - 523-0230
Romeo's Pizzeria - 523-1515
Russo's Gingham Restaurant - 522-7038
Rusty Rudder Restaurant - 522-3085
Schellenger's - 522-0443
Seven Seas Cafe - 522-3583
Sorrento V Pizzeria and Restaurant - 522-6677
Subway Sandwich - 729-1155
Surf Irish Tavern - 522-2431
Teddy's - 522-1800
3 J's Pizza and Subs - 522-3520
Tom Cat Restaurant - 522-8586
Towers Fast Foods - 729-2244
Tucker's Pub - 846-1100
Uncle Bill's Pancake House - 729-7557
Urie's Waterfront - 522-4947
Vincenzo's Restaurant - 729-1460
Waterfront Grill - 729-2858
Wharf - 522-6336
White Dolphin Restaurant - 522-4006
Wildwood Diner

- 522-3531

ISLAND REALTY GROUP

1701 New Jersey Avenue - North Wildwood, NJ 08260

Office: 609.522.4999 e-Fax: 1.866.571.9766

---

Shore Title - 107 E 17th Avenue, North Wildwood - 846-1600 522-0712
Title Company of Jersey - 5100 New Jersey Avenue, Wildwood - 729-1300
Guardian Settlement Agents Inc - 3206 Pacific Avenue, Wildwood - 523-6525
Bayside Title Agency - 4500 Atlantic Avenue, Wildwood - 522-6799
Sedona Title Agency - 6011 New Jersey Avenue, Wildwood Crest - 523-6877

Top of Page

Bank of America - 2100 New Jersey Avenue, Wildwood
Cape Savings Bank - 3101 New Jersey Avenue, Wildwood - 522-2447
Cape Savings Bank

- 3301 Pacific Avenue, Wildwood - 522-5115


Crest Savings Bank - 3100 Pacific Avenue, Wildwood - 522-1435
Crest Savings Bank - 5500 New Jersey Avenue, Wildwood Crest - 522-2525
Crest Savings Bank - 9800 Pacific Avenue, Wildwood Crest - 522-3225
Crest Savings Bank - 500 New Jersey Avenue, North Wildwood - 522-3535
PNC Bank - 6201 Pacific Avenue, Wildwood Crest - 522-5315
Sun National Bank - 5611 New Jersey Avenue, Wildwood Crest - 523-2420
Sun National Bank - 1900 New Jersey Avenue, North Wildwood - 729-3981
Wells Fargo Home Mortgage - 101 E Cardinal Avenue, Wildwood Crest - 5233-0371
Wells Fargo SVC

- 101 E Cardinal Avenue, Wildwood Crest - 729-3455

CVS Pharmacy

-

5100 Park Boulevard, Wildwood - (609) 523-6703
CVS Pharmacy - 26th & Delaware Ave
North Wildwood - 609) 729-5052
Eckerd - 4201 Atlantic Avenue, Wildwood - (609) 729-1050
Rite Aid Pharmacy - 3400 New Jersey Avenue Wildwood - (609) 729-0162

7-11 - 3600 New Jersey Avenue, Wildwood - 522-7710
7-11 - New Jersey Avenue, Wildwood - 522-1124
A and LP Italian Food Center - 101 E 15th Avenue, North Wildwood - 522-3576
Acme - 5300 Park Boulevard, Wildwood - 729-9601
Blitz's - New Jersey Avenue, North Wildwood
Bonelli's Food Market - 4000 Pacific Avenue, Wildwood - 522-5118
Flacco's Market and Wholesale - 4300 Park Boulevard, Wildwood - 522-8561
Grasso's Central Market - 1701 Central Avenue, North Wildwood - 522-6954
Karter Brothers Market - 2700 Atlantic Avenue, Wildwood - 522-0141
Little Giant Market - 17th and Surf Avenues, North Wildwood - 522-0842
Rob's Corner Store - 1001 New Jersey Avenue, North Wildwood - 522-7554
Russo's Market - 901 Ocean Avenue, North Wildwood - 729-9316
Shea's Seventeenth Street Market - 113 E 17th Avenue, North Wildwood - 522-5815
Super Fresh Food Market - 26th and Delaware Avenues, North Wildwood - 522-5697
Wawa Food Market - 303 New Jersey Avenue, North Wildwood - 522-2403
Wawa Food Market - 418 W Rio Grande Avenue, Wildwood - 729-6339
Wawa Food Market - 4301 New Jersey Avenue, Wildwood - 522-1109

A & LP Italian Food Center - 522-3576
Adam and Zebe's Cafe - 523-0122
Adam's Restaurant and Catering - 523-1002
Al the Steak King and Pizza Shop - 729-1637
Anglesea Pub - 729-1133
Athen's Restaurant - 522-9516
B & B Boardwalk Pub - 523-8515
Beach House - 522-7414
Big River Fish Co - 846-1099
Blue Sea Restaurant - 522-8574
C & A Deli -
Capt'n Mac's Seafood - 2nd and New York Avenue, North Wildwood - 522-9443
Chesapeake Restaurant - 2116 Boardwalk, North Wildwood - 729-1813
Claude's - 522-0400
Coco's Dockside Cafe and Restaurant - 522-8460
Cool Scoops - 729-2665
Corner Cafe and Tavern - 523-8886
Cucina De Angelis Ristorante -
Curley's Fries - 729-3131
Daily Treat - 729-1221
DiLuzio's - 729-0274
Dolce Italia - 3rd and New Jersey, North Wildwood - 522-6228
Dolphin Restaurant - 522-7547
Giovanna's Goodies - 729-3131
Hawaiian Rumble Pancake House and Miniature Golf - 522-2449
Hitching Post - 522-7750
Hot Spot 2 - 522-9009
Hotsy's Jersey Grille - 523-1411
Johnny's Pizza - 522-5969
La Marseillaise - 523-0904
Marie's Dog House - 846-0444
McDonald's Family Restaurant - 522-1011
Michael's - 729-7374
Miss Abby's - 522-7545
Moores Inlet Restaurant - 522-8187
NK Enterprises - 729-0411
Owen's Pub - 729-7290
Piro's Village Restaurant - 729-0401
Pompeo's - 522-7029
Reef -
Rick's Seafood House - 729-9443
Samuel's Pancake House - 522-6446
Sorrento Restaurant and Pizzeria VI - 522-2111
Spaghetti Reef - 729-3344
Sunset Bay Restaurant - 523-0411
Triangle Restaurant - 729-9314
Vegas Diner - 729-5511
Village Restaurant - 729-0401
Woody's Corner - 522-3030
Westy's Irish Pub - 522-4991
Ye Olde Anglesea Pub

- 729-1133

Admiral's Quarters

- 729-0031


Adventurer Ocean Front Restaurant

- 522-0444


Bal Harbor Oceanfront Restaurant -

522-4045


Bandanas Restaurant - 522-5735
Bayview Inn - 522-1287
Boat House Restaurant - 729-5301
Bon Amici -
Breakers Restaurant - 729-0505
Captain's Table - 522-2939
Carini's Italian Restaurant

- 522-7304


Coliseum Coffee Shop -729-4447
Crab House Restaurant -522-1341
Crusader Coffee Shop -522-9303
Duffinetti's Restaurant - 522-1833
Duffy's on the Lake - 522-1815
Grand Hotels - 729-6000
Hitching Post Restaurant -522-7577
Hudson Restaurant and Ice Cream Parlor - 522-7050
Incognito's Restaurant - 522-2258
Jamaica Me Hungry LLC -522-2311
Kurtz's Waterfront Restaurant - 522-8329
Little Italy Restaurant - 523-0999
Marie Nicole's - 522-5425
Mariner Inn - 522-1287
Monzo's Restaurant -
Ocean's Restaurant - 522-3922
Olympic Restaurant - 729-5050
Pan American Restaurant - 522-3922
Pepper's Cafe -
Polonez Deli - 846-9400
Port Royal Restaurant - 729-2211
Rib House - 729-6000
Sal's Pizza - 729-7606
Sand Castle Restaurant -522-6749
Schumann's Restaurant Inc - 522-7050
Seaside Restaurant - 522-3223
Snuffy's Lunch Inc - 522-1825
Surf-Side Restaurant - 522-7050
Tangiers Coffee Shop - 729-2202
Two Mile Inn and Crab House - 522-1341
Villa Nova Diner

- 522-5755